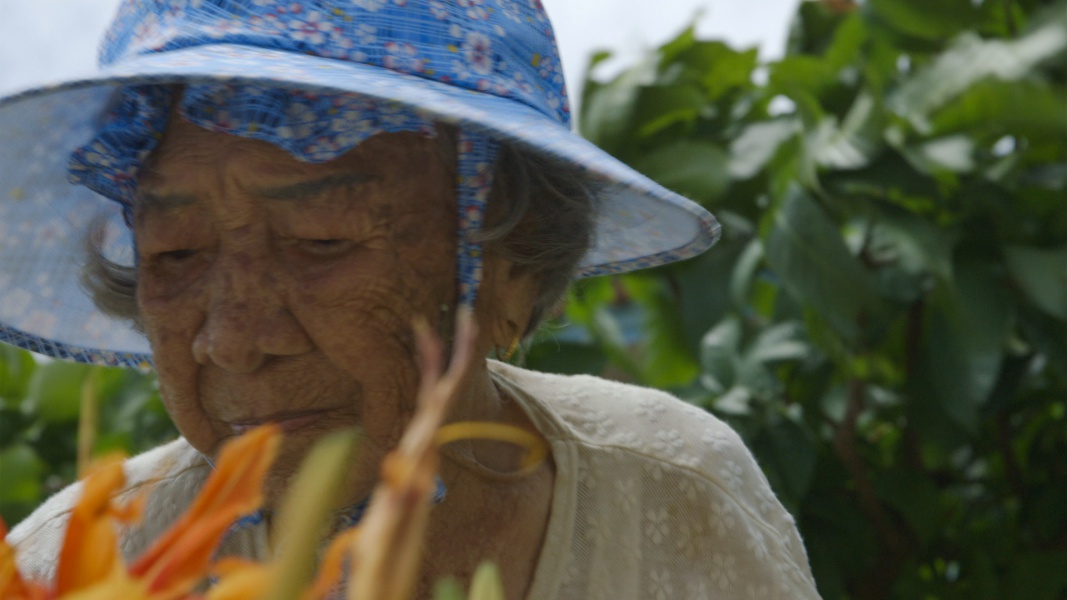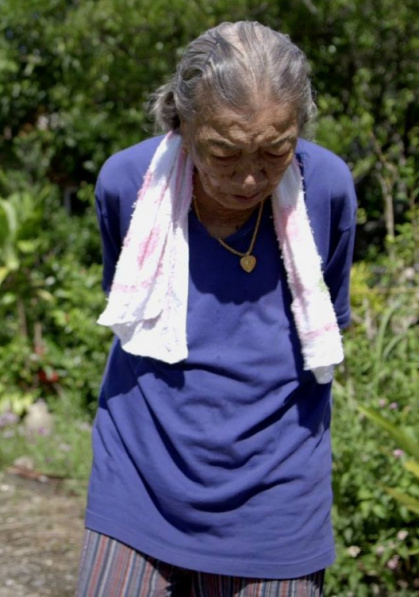 Synopsis
Grandma Hashima, the last existent from colonial Taiwan, who knows the secrets of "Green Jail," the notorious coal mine before World War II in Okinawa, Japan. With hardly any visitors, she lives alone in an old and shaggy wooden house by the "jail on the sea" where her family once lived, she recounts her experience of the coal mine days on the island. Through her memories of guilt, pain, anger, and the miseries of the past 80 years, this film portrays the last years of Grandma Hashima's life.
https://www.youtube.com/watch?v=JS-DGBa2zwA
Director Statement
"Memory" and "Time" remain the core of my works. Seven years have gone by since I had the opportunity to be by the side of the protagonist: documenting her life from 88 until her death at 92 years old; I spent another year reinvesting the history, a year reconstructing the fragments of her memories and turn them into reenactment, and another year in post-production. Reflecting back to the moment when I first encountered her in the least conspicuous corner of the island, that dilapidated and peculiar old house, I'd always sit in the same seat and observe Grandma: her memories, her disappointments, and guilt. While also, I imagine a time of joy, sorrow, anger, and pride that she might have experienced. I tend to picture a personal history that's nested under the greater history of an era. The fragment of time that grandma was unwilling to look back upon, must it had affected her life for the following few decades. Allocating this time under the modern history of Okinawa, what grandma went through was a mere tiny part of the Japanese Imperialism and colonization; it was an entanglement between Taiwan and Japan.
As an "immigrant" -a resident who has been an "outsider" from the beginning to the end, the cuts and complexities she experienced long ago had become insoluble knots. And I, how fortunate I was to be able to accompany grandma through the last four years, as a visitor, harvesting the fruits and flowers made of the past memories in her lonesome daily life.
Festivals & Awards
2021 Taipei Film Awards - International New Talent Competition, Best Documentary & Best Sound Design Nomination
2021 Osaka Asian Film Festival
2019 Visions du Réel - Doc in Progress
2019 DMZ Industry - Rough Cut Presentation
2019 Golden Horse Film Project Promotion - WIP Project
2017 Tokyo Docs
2017 Docs Port Incheon 
2015 Visions du Réel - Grand Prize - "HEAD – Genève Postproduction Award" 
2015 Berlinale Talents - Doc Station
2014 CCDF(CNEX Chinese Doc Forum)