Family
Society
Human Interest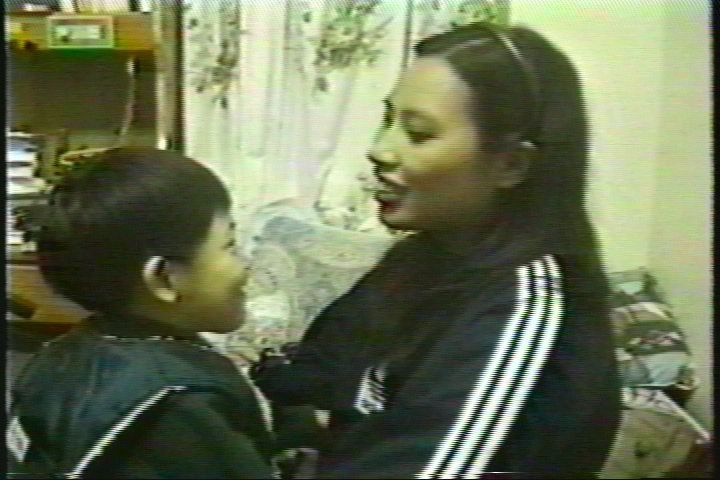 Synopsis
Three years ago, my sister Pei-Ling went through with an unexpected pregnancy, and the child was nicknamed Angoo. Within a three year period, she broke up with child's father (Cheng-Yu), met a new boyfriend (Yu-Tsun), left her own family to move in with Yu-sun, and finally moved back in with our family again as a result of disapproval and opposition by Yu-Tsun's brother. Back at home, parent-daughter relationship was strained at first, but this changed and understanding returned between them. "Angoo" portrays the drastic change in family value so that Angoo was finally able to grow up healthily in a loving family.
Copyright © Wonderful Time Films Production. All Rights Reserved.
Director Statement
The post-production of Angoo was compromised by insufficient equipment and my hurried preparation for the entrance exam of Tainan National College of the Arts, whose registration deadline curtailed the time for film editing and left it unfinished. Nevertheless, the making of the documentary was meaningful to me. Shooting the film forced me to spend considerable time with my family when I disdained family values and rarely returned home. My parents still cared about me, but I had found their care courteous. They would relieve me from concerns at home by concealing bad news from me. Not until I shouldered the camera to backtrack to the past did it dawn on me that what my parents needed was not a courteous son but an attentive listener to their true feelings. "It's good to have you back," my father forgave his prodigal daughter in the documentary with this cordial statement, which struck an introspective chord with me. Test piece as it was, the documentary energized and motivated me to confront adversity, despite its failure to get me into the graduate program I had hoped for.