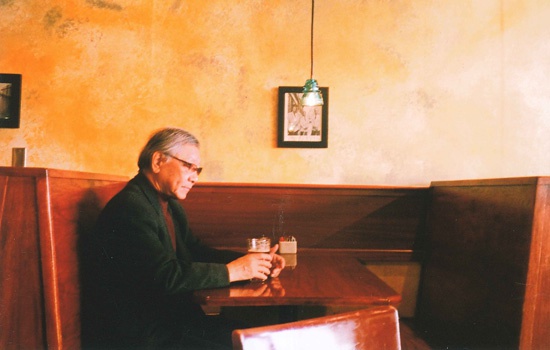 Synopsis
Who passed down the profession of poet? Listen to the traveler of the universe reciting to you on the dreamland –

Port of Mists starts the journey with Zheng Chou-yu's self-titled poem, looking into his life from the first collection of poems that has been lost in time. Thanks to his experience of working at the port, he could not be more familiar with sailors and goodbyes. From the ambitious era of meeting with comrades to talk about their life experiences, the impulsiveness and spontaneity of his time in Iowa, to the steadiness and wide-angled thinking he experienced after teaching at Yale University, he has never forgotten the beautiful profession of poet, holding the lamp up high and reflecting light and shadow over the face of the world.

Zheng Chou-yu (1933- ) was an early bloomer, receiving wide popularity with works like Mistake and Farewell. He settled down in Kinmen Island, Taiwan in 2005, which was big news for the people living there. His poems in the early years of nostalgia were full of memories of his homeland and of a vagabond's life. Since the 1970s, the vagrancy faded away, and the rhythm of his language loosened up. For the past 30 years, on the basis of thinking as a literati and with luxury of life, Zheng Chou-yu has taken his works to a whole new level in terms of imagination and experience. It is a style that is difficult to emulate. Without the romantic touch and lament of the early years, his works are widely acclaimed for his outstanding writing technique.



Copyright © Fisfisa Media. All Rights Reserved.
http://youtu.be/AOcogKXBZm8
Festivals & Awards
2010 Taiwna International Documentary Festival
2011 Hong Kong Asian Film Festival - Taiwan Cinema Express