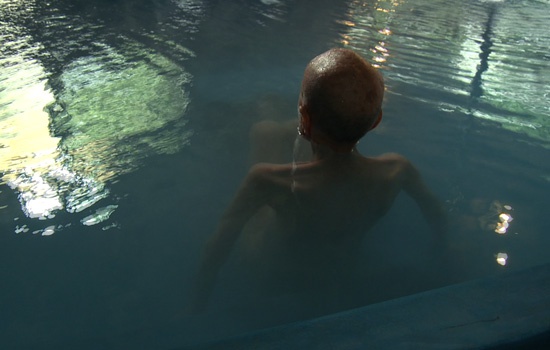 Synopsis
The Ancient Chinese philosopher Zhuang Zhou turned into a butterfly in his dream, reality and fantasy were blurred. The poet dreams to live free of secularity and capture eternity in a fragment of time. The coming of Tulku cites the anecdotes of Buddhist classics, referring to a whole life time by the allusion of one day in the life of Chou Meng-tieh. His thoughts, meditations, and writings are reflected in his everyday life. By reproducing the atmosphere of the old WuChang Street, and the loneliness he faced at his bookstand, he can ponder over the changes and inspirations brought by the suffering of various ailments. Several migrations and contemplations in life eventually lead to the realization of enlightenment and affection that he should be both loyal to Buddha and his loved ones.

Chou Meng-tieh(1921- ) started his bookstand in front of the Astoria Café in 1959, becoming an important cultural icon in the 1960s and 1970s. It was only in 1980 that he closed the bookstand due to a stomach ailment. He is knowledgeable in Chinese studies, and favors the citation of classics in his poems. Deeply influenced by Buddhism, his poems are rich in Zen, and the style flows with grace. The poems are tinged with affection and prudence whenever talking about people, scenery, or objects. His works are as strong as "making fire in the snow, and casting fire to the snow", but also seem like a fallen leaf on a street corner, "sheltering you from rain with my current and coming lives".



Copyright © Fisfisa Media. All Rights Reserved.
http://youtu.be/X4dv7Zw01GQ
Director Statement
An ascetic monk of the poetic world, owner of a bookstall with sluggish business, and the King of Lonely Country with no boundary in time and space, where rare mythical species as numerous as the sand in Ganges River roam, Zhou Meng-die has been surrounded by a halo with all those myths and legends.

He is indeed a one-of-a kind poet in Taiwanese modern literature. In his eyes, there is Zen in the landscapes in modern Taipei city. In addition to the Buddhist hymns and the allusions to Buddhist scriptures throughout his works, the poet himself is a practicing Buddhist. There is no questioning Zhou modernizes Zen poetry.

However, as Zhou writes in his poem, "I Choose, 33 lines," (2004)"I choose to read his books and recite his poems, and I choose not to know him."



Copyright © Fisfisa Media. All Rights Reserved.
Festivals & Awards
2011 San Francisco International Film Festival
2011 Hong Kong Asian Film Festival - Program: Taiwan Cinema Express
2012 Hangzhou Asian Film Festival - Program: Taiwan Prides
2012 Taiwna International Documentary Festival - Nominee of Taiwan Focus