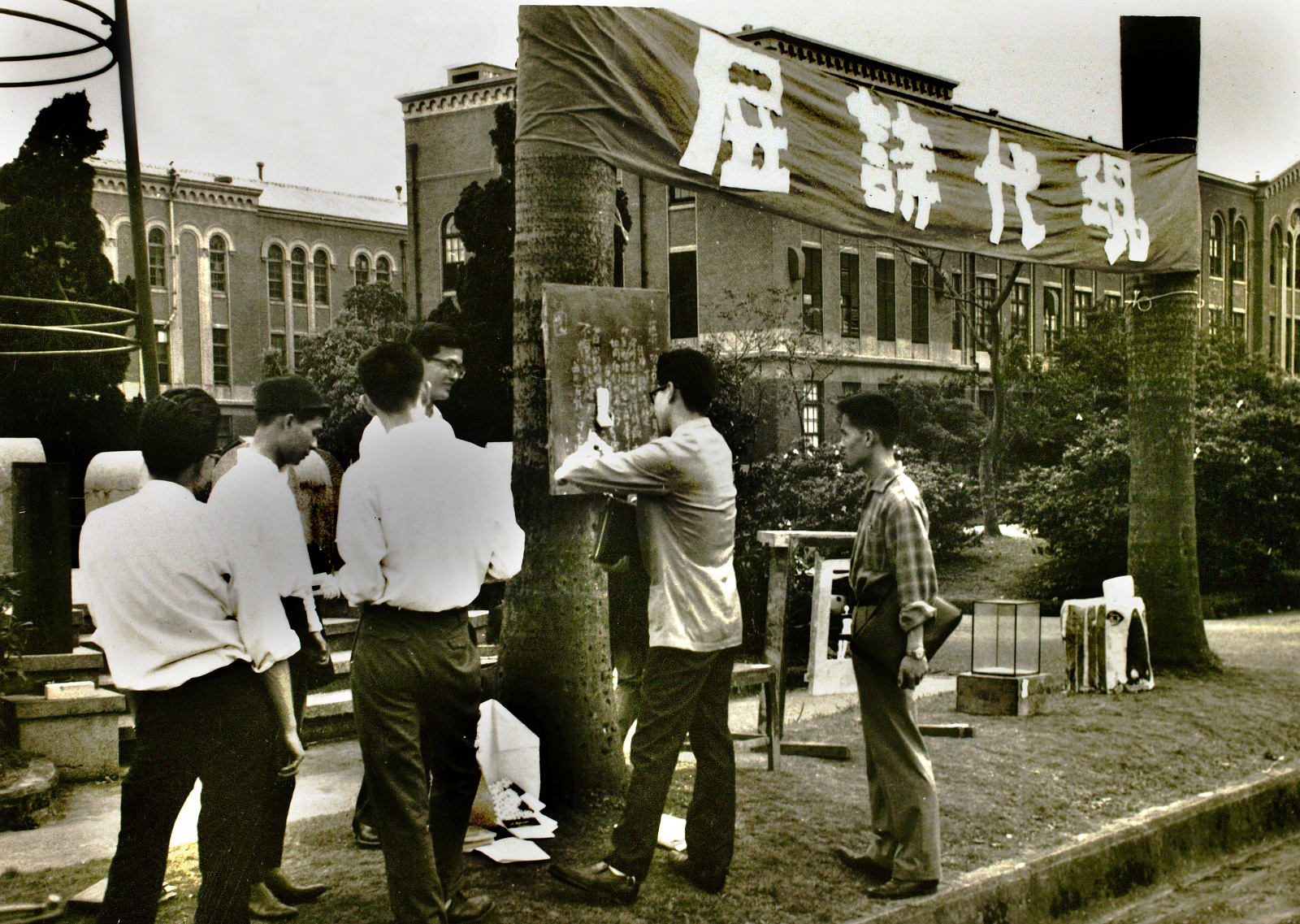 It has been an eventful year for the Taiwanese documentary cinema that comes to an end with another two Taiwan-themed sections at important film festivals in South East Asia. The Singapore International Film Festival (SGIFF), to be held from 28th Nov to 9th Dec 2018, will present Docu-Memories - a glimpse into Taiwanese Documentary Cinema in its Focus section. Only one week later, 5th to 12th December 2018, the annual Festival Film Dokumenter (FFD) in Yogyakarta, Indonesia, features a selection of early Taiwanese avant-garde films and recent productions for the program Taiwan Documentary: Into the Time Capsule.
Both upcoming events result from a cooperation between the festivals and Taiwan Film Institute. Several films to be shown in Singapore and Yogyakarta have only recently unearthed and restored for Taiwan International Documentary Festival (TIDF) 2018 section Imagining the Avantgarde: Taiwan's Film Experiments of the 1960s. Since then, these rare cinematic treasures have been attracting the attention of film festivals around the world.
Singaporean programmers chose Liu Pi-Chia by Richard Yao-chi CHEN (1967), dubbed as the first cinéma vérité documentary in Taiwan, as representative work of this early era of Taiwanese film. The other ten films presented in this section on Taiwanese Docu-Memories are more recent, like HUNG Su-chen's 東 / West (1984), or even contemporary, such as Spectrum of Nostalgia (2017), Return (2018), or Turning 18 (2018). They all deal with individual, family or collective memories of a more or less distant past.
Another recent production that expands the geographic boundaries of Taiwan documentary to South East Asia is LEE Li-shao's Stranger in the Mountains (2016). This film is about the last few remaining Kuomintang war veterans in Myanmar and Northern Thailand sheds light on a little known chapter of Chinese Civil War.
A glimpse into Taiwanese documentaries would not be complete without a work by CHEN Chieh-jen, one of Taiwan's internationally acclaimed video artists. Singaporean curators chose his feature-length Realm of Reverberations (2015) which explores the fates of Losheng Leprosy Sanatorium which was erased by urban renewal projects and its marginalized inhabitants.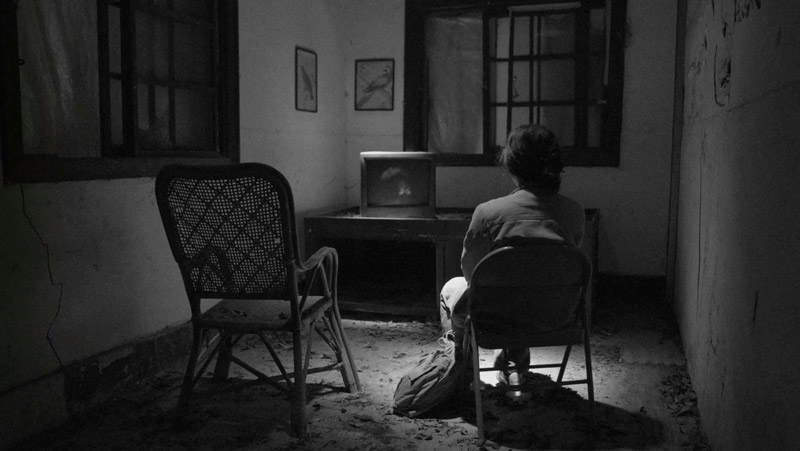 The Festival Film Dokumenter (FFD) in Yogyakarta, Dec. 5th – 12th, will showcase six films in the section Taiwan Documentary: Into the Time Capsule. The section offers a glimpse into the history of the Taiwanese people through films that show snippets of their daily lives, frozen in time, to be brought to new life and meaning through the eyes of the Indonesian audiences. The focus lies on early film experiments in Taiwan, featuring four films, among them Richard Yao-chi CHEN's iconic short documentary The Mountain (1960) which reflects the thoughts and feelings of Taiwanese youth at that time. The other works, Modern Poetry Exhibition/ 1966 (1966), Experiment 002 (extracted from video Documentation of the Symposium of 'Theater Quaterly') (1994) and The Prophet (2016), a rework of a groundbreaking 1965 theatre production, are short films which convey a vivid impression of the creativity of a group of young artists under the influence of Western modernity. Apart from this glimpse back into the history of the Taiwan cinema, two recent, award-winning documentaries will be screened at Yogyakarta Wu Yao-tung's Goodnight & Goodbye (2018) and Small Talk (2016) by HUANG Hui-chen, a documentary on the director's relationship with her lesbian mother Both feature-length documentaries are intimate conversations circling around unanswered questions and unspoken secrets. WU's controversially discussed film Goodnight & Goodbye, a sequel to his earlier work Swimming on the Highway (1998), garnered the Special Jury Prize of the Asian Vision Competition and the Audience Award at TIDF earlier this year. HUANG's widely screened Small Talk, won several prizes, among them the Grand Prize of 2018 TIDF Taiwanese Competition.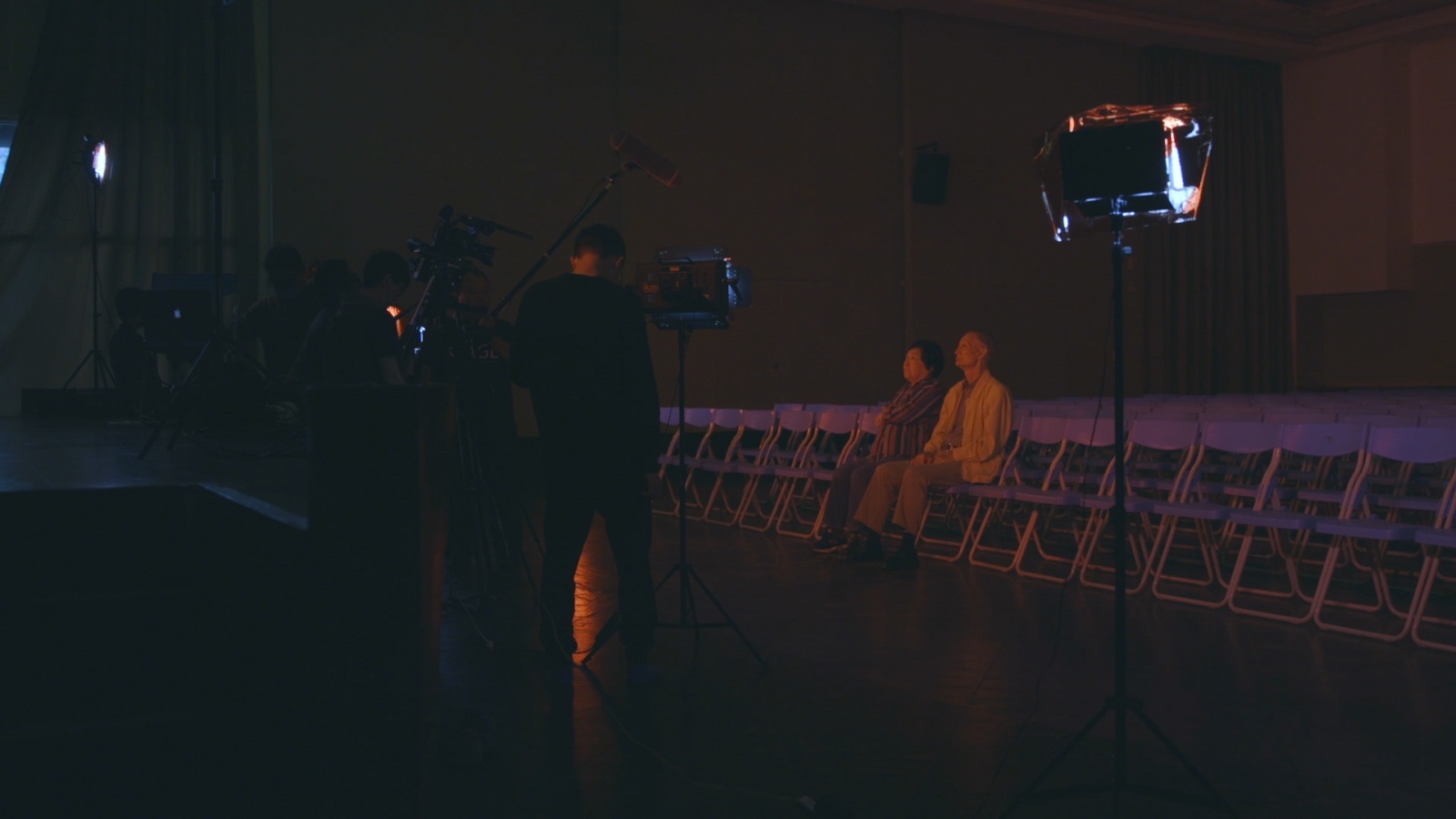 Another two films from Taiwan are shown in FFD's Perspektif section The Right to be Lazy. Robot Somnambulism by Richard HSIAO (2016), a film on working conditions in smartphone manufacturing, and See You, Lovable Strangers (2016) by TSAI Tsung-lung and NGUYEN Kim-hong on migrant workers in Taiwan were selected for this section.
For further information on Documentary from Taiwan:
Taiwan Docs https://docs.tfi.org.tw/en
Contact:
For questions on Singapore International Film Festival (SGIFF)
Ms Jessie YANG
email: jessieyyyang@mail.tfi.org.tw
phone: (02) 2392-4243 ext. 360
For questions on Festival Film Dokumenter (FFD)
Ms TSAI Wan-ying
email: wanying@mail.tfi.org.tw
phone: (02) 2392-4243 ext. 358
Annex 1
The Singapore International Film Festival (SGIFF)
Founded in 1987, the Singapore International Film Festival is the largest and longest-running film event in Singapore. With its focus on groundbreaking Asian cinema, this prestigious event is known for its dynamic programming and commitment to the development of a vibrant local film culture.
https://sgiff.com/
Focus: Docu-Memories – a glimpse into Taiwanese Documentary Cinema
This year's Focus presents recent developments in Taiwanese documentary cinema. Comprising a tradition dating back to the pioneering works of the 1960s, these films are so much more than mere historical documents—they feature an astonishing energy and an intimacy with the social issues of their time. Together, the selection offers a piercing insight into a burgeoning nation. In partnership with Taiwan Docs project under Taiwan Film Institute.
https://sgiff.com/focus-taiwanese-docu-memories/
List of films
Swimming on the Highway
WU Yao-tung|65min|1998
Goodnight & Goodbye
WU Yao-tung|65min|2018
Stranger in the Mountains
LEE Li-shao|140min|2018
Realm of Reverberations
CHEN Chieh-jen | 104 min | 2015
Turning 18
HO Chao-ti | 87 min | 2018
Return
HUANG Pang-chuan|2017|19min
Firefly
LAU Kek-huat|2018|20min
東/West
HUNG Su-chen|1984、1987|4min
Spectrum of Nostalgia
CHEN Yi-chu|2017|24min
Liu Pi-Chia
Richard Yao-chi CHEN|1967|27min
Letter#69
LIN Hsin-i|2016|19min
Annex 2
Festival Film Dokumenter (FFD)
The Festival Film Dokumenter, founded 2002 in Yogyakarta, is the first documentary film festival in Indonesia and Southeast Asia, focusing on the development of documentary film as a medium of expression and ecosystem of knowledge, through exhibition, education, and archiving.
https://ffd.or.id/en/
Taiwan Documentary: Into the Time Capsule
The long history of Taiwanese people cannot be looked upon at a glimpse, but the snippets of life captured in the documentary films brought with this program provide a window inviting the audiences to stop and look into. Layers of context in the film found in small details. Each entwine and untwine stories in the implicit and explicit.
Like a time capsule, moments of the past are bottled for the future generation to find. Time and the other reality present in the medium are not without distance, but the second one requires to look is the exact  second needed to shorten the distance.
https://ffd.or.id/en/ffd-2018/taiwan-documentary-into-the-time-capsule/
List of films
The Mountain (Digital Restoration)
Richard Yao-chi CHEN|19min|1966
Experiment 002 (Extracted from Video Documentation of the Symposium of 'Theatre Quarterly')
HUANG Hua-cheng|39min|1994
The Prophet
SU Yu-hsien|25min|2016
Modern Poetry Exhibition/ 1966
CHANG Chao-tang|12min|1966
Small Talk
HUANG Hui-chen|88min|2016
Goodnight & Goodbye
WU Yao-tung|65min|2018
-------------------
Perspektif:The Right to be Lazy
Robot Somnambulism
Richard Hsiao|90min|2016
See You, Lovable Strangers
TSAI Tsung-lung, NGUYEN Kim-hong|62min|2016
-------------------
Doc Sound
Waterland
HSU Yen-ting|13min|2018