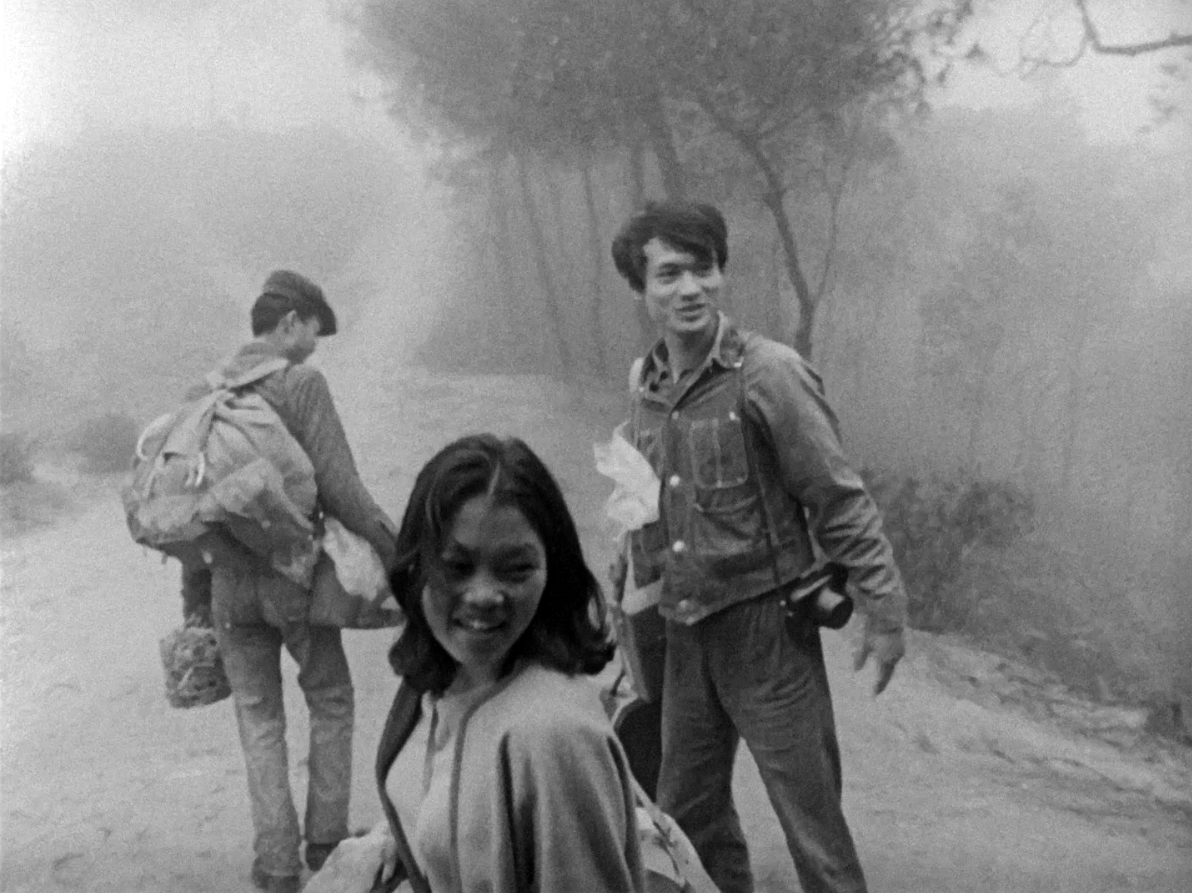 Birth of a Nation: Focus on Taiwan
Most people might find it confusing that I used 'Birth of a Nation' in the title of this retrospective to refer to Taiwan. But instead of asking 'Is Taiwan a nation?', we should rather raise the question: Why has the fact that Taiwan is a sovereign nation gone unrecognized by the international community?
Due to complicated political and historical reasons, Taiwan is officially called the Republic of China (ROC). Thus, it is often confused with the People's Republic of China (PRC, usually referred to as 'China'). In 1895, Taiwan became a Japanese colony and was under Japanese rule until 1945 when Japan lost WWII. In 1949, the Chinese Nationalist Party (KMT) retreated to Taiwan after its defeat in the Chinese Civil War. The KMT placed Taiwan under martial law that lasted for 38 years until 1987. This so-called period of White Terror   caused long lasting political turmoil in Taiwan. The controversial issue of sovereignty affects   our national identity on a personal level, but it also leads to different interpretations of history, and to Taiwan's cultural and ethnic diversity.
This retrospective programme consists of four sections. 'Portrait of a Nation' includes five documentaries that present vivid portraits of people belonging to different communities of the island.  'Memory of a Nation' represents personal memories and journeys from different periods of time, whereas 'Paradox of a Nation' focuses on the most contradictory and violent events in Taiwan's recent history, as well as on powerful social movements. The four epic films in 'Time(s) of a Nation' reflect the spirit of different times through various social classes.
Coming back to the title 'Birth of a Nation', radical and even aggressive as it may seem, it is also ironic, sad, and yet, so true. The birth of a nation is built on the blood, tears and hardship of its people. The programme is dedicated to these people, in the hope of presenting a truthful and multi-faceted picture of the Taiwanese which shows who they are.
Curated by Wood LIN
Supported by Taiwan Film Institute, Taiwan Docs, and Taipei Representative Office, Budapest, Hungary
中文片名 Mandarine Titles

英文片名 English Titles

年份 Year

#1 國家的自傳 Portraits of a Nation

 

上山(數位修復版)

The Mountain (Digital Restoration)

1966

劉必稼(數位修復版)

Liu Pi-Chia (Digital Restoration)

1967

海有多深

How Deep Is the Ocean

2000

春天:許金玉的故事

Spring: The Story of Hsu Chin-Yu

2002

62年與6500哩之間

62 Years and 6,500 Miles Between

2005

#2 國家的記憶 Memory of a Nation

 

童年往事

A Time To Live, A Time To Die

1985

超級大國民

Super Citizen Ko

1995

斷線風箏

The Falling Kite

1999

餘生—賽德克.巴萊

Pusu Qhuni

2013

第六十九信

Letter #69

2016

回程列車

Return

2017

非戰之戰

The War that Never Was

2017

#3 國家的悖論 Paradox of a Nation

 

520事件

The 20th May Incident

1988

520事件:農民示威遊行

The 20th May Incident: Farmers' Demonstration

1988

520事件:卡車司機

The 20th May Incident: The Truck Driver

1988

晚間至清晨西門地區狀況-520事件

The 20th May Incident: Situation in Ximen from Nighttime to Early Morning

1988

520事件今宣判

Verdict Announced Today for the 20th May Incident

1988

我愛080

I Love (080)

1999

昔日拼貼

Resampling the Past

2010

佔領第561小時

The 561st Hour of Occupation

2014

無主之地:一部台灣電影

Terra Nullius or: How to Be A Nationalist

2015

下站停靠

Home Abroad

2017

#4 國家的時間/時代 Time(s) of a Nation

 

一一

Yi Yi (A One and a Two)

2000

美麗時光

The Best Of Times

2002

牽阮的手

Hand in Hand

2010

日曜日式散步者

Le Moulin

2015