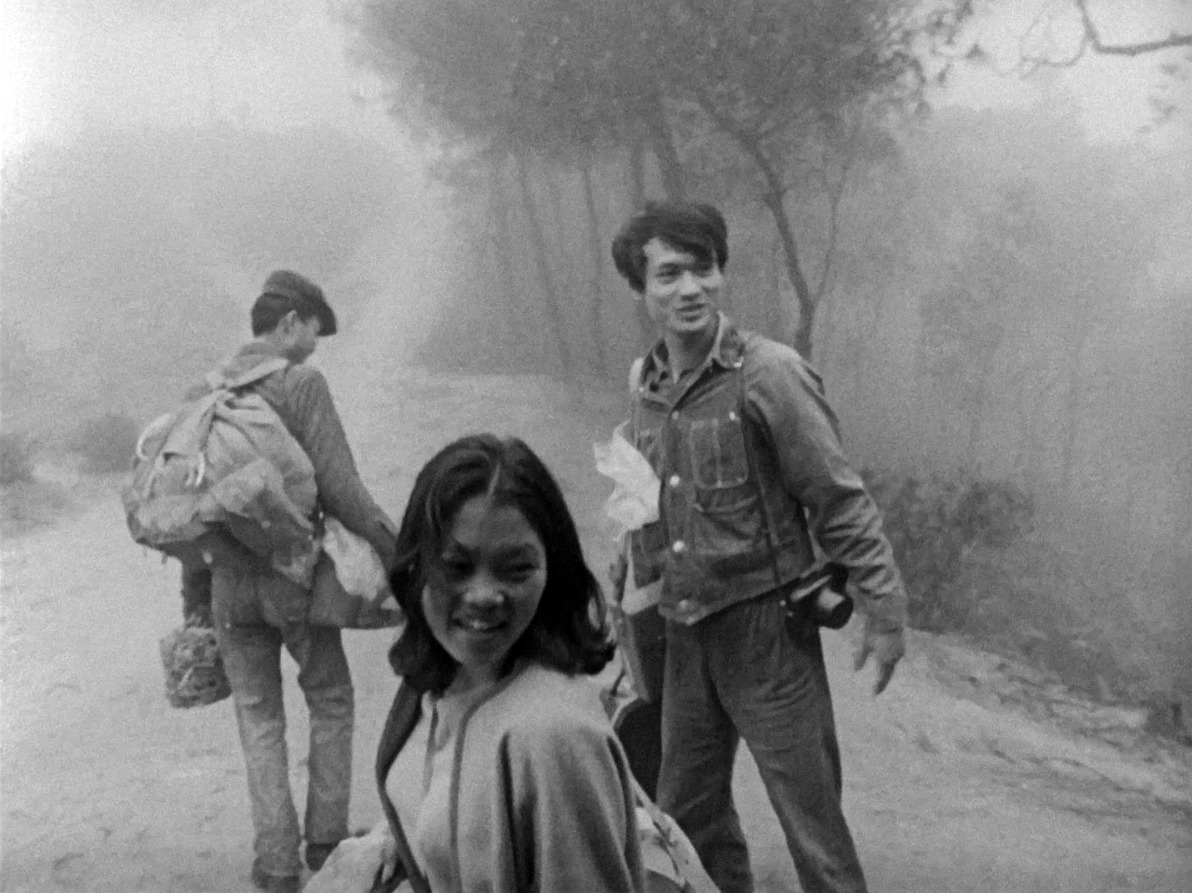 One of the highlights of the 2017 edition of Ji.hlava IDFF (October 24-29, 2017) will be a retrospective of Taiwanese documentary cinema. Under the section Transparent Landscape: Taiwan, 25 Taiwanese documentaries spanning the period from 1937 to 2014, the historically most comprehensive showcase of Taiwanese documentary cinema ever, will be presented to a European audience.
The section will include some of the most important works of Taiwanese independent filmmakers. Allowing a glimpse into Taiwan's complicated historical-political development, these films offer significant insights into different periods of recent Taiwanese history.
The earliest Taiwanese documentaries are the 8mm "home videos", shot by photographer DENG Nan-guang in the 1930s. They realistically portray scenes of daily life under Japanese occupation, such as life and work along the Tamsui river and family outings. The recently restored short The Mountain by Richard Yao-chi CHEN (1967) will be presented outside of Taiwan for the first time. Other representative works from the1960s, are the films by renowned director BAI Jing-rui and photographer ZHUANG Ling. In this decade, only government-commissioned propaganda films could be produced, but with their creative ingenuity, those filmmakers still managed to convey the lives and thoughts of ordinary people.
The Green Team, the most important non-mainstream media in the period prior to and after the lifting of martial law in Taiwan (1987), will also be represented by two important productions. The Green Team documented many social movements and protests that took place on Taiwan's road to democracy in the 80s, and their images eventually became weapons against the authoritarian state. There are obvious connections with the situation in Czech society in the late 80s before the collapse of the Soviet regime.
Apart from its focus on history, Transparent Landscape: Taiwan also pays tribute to the experimental spirit of Ji.hlava IDFF. By showcasing aesthetically experimental, creative films, traditional expectations on documentaries are challenged. The selection includes several masterpieces, such as works by internationally renowned artist CHEN Chieh-jen, photographer CHANG Chien-chi, the first Taiwanese to become a member of Magnum Photos, and YUAN Goang-ming, the pioneer of video art in Taiwan.
This comprehensive retrospective also includes early documentaries by the leading figures of Taiwanese cinema, such as CHUNG Mong-hong, WU Mi-sen, HUANG Ting-fu and others. Beginning from the 90s, they used experimental vocabulary to explore the boundaries of documentary filmmaking. Even today, their films are regarded as avant-garde filmmaking, no matter if they deal with aesthetic conceptions or with human problems.
Transparent Landscape: Taiwan which was set up with the active support of the Taiwan Film Institute and by the Taipei Economic and Cultural Office, Prague, Czech Republic, will not only show the rich diversity of Taiwanese documentaries to the world. The festival also offers the chance to enter into in-depth discussions with the audience, and to engage in Czech-Taiwan cultural exchange. Thus, CHEN Teling, Deputy Director of the Taiwan Film Institute, Taiwan film researcher LEE Daw-ming, and photographer CHANG Chien-chi, will come to Jihlava to represent Taiwan. Likewise, representatives of the Taiwan Docs Promotion Center, a platform to promote Taiwanese documentaries internationally, will be present at the festival, encouraging further exchanges with international film professionals on the showcasing Taiwanese documentaries. For further information, please contact:taiwandocs@mail.tfi.org.tw
Find out more about the program at Ji.hlava IDFF: https://goo.gl/xSdmDd
translated by Dr. Stefanie Eschenlohr