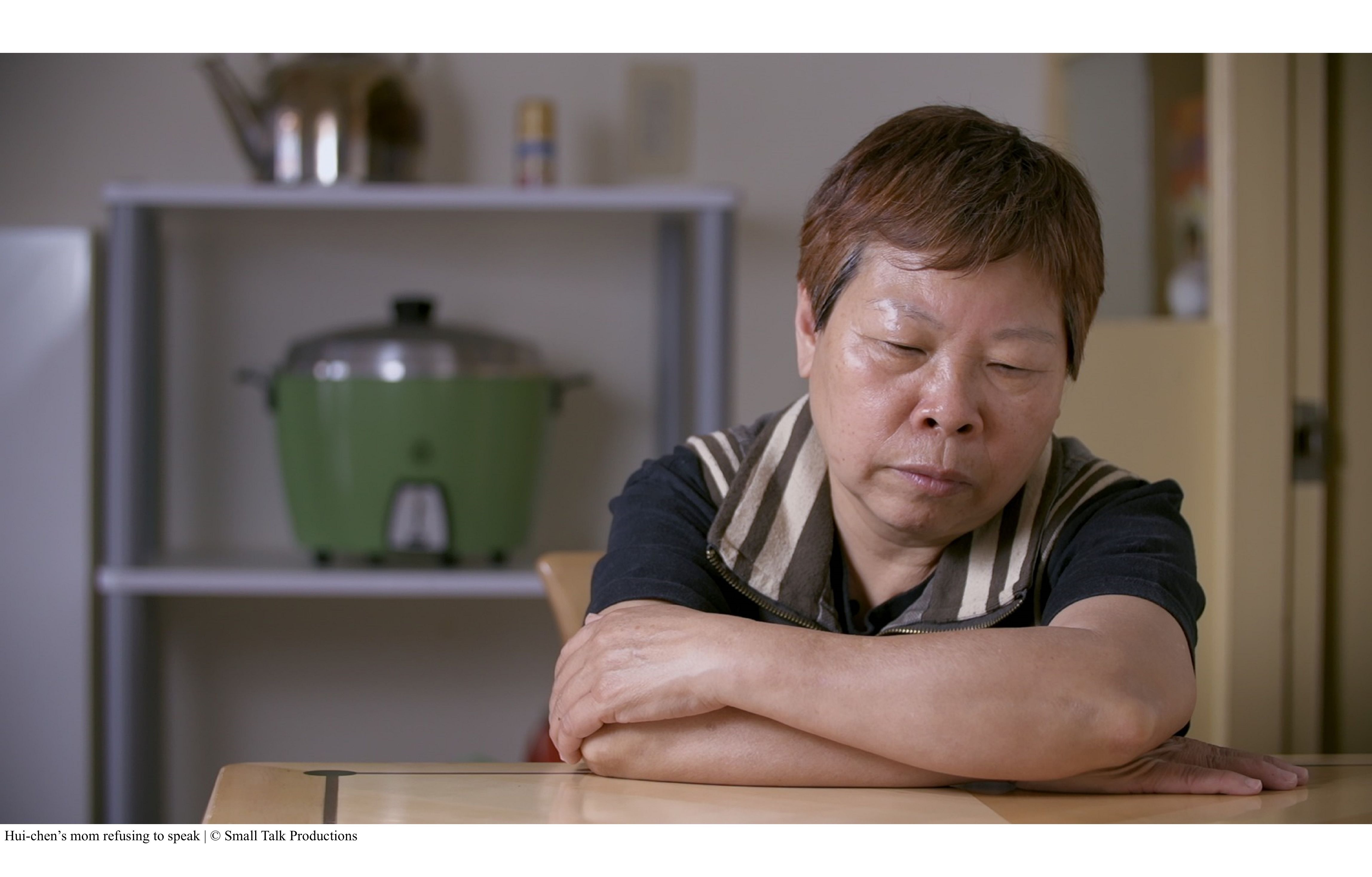 "Small Talk Gleams with simplicity"!!
—Hou Hsiao-Hsien
Winner of the audience award and short-listed for Best Documentary Film at the Golden Horse Film Festival in 2016, Small Talk screens to rave reviews. This February, it has been invited to the Berlinale International Film Festival, the first Taiwanese documentary invited to appear on the prestigious Panorama program.
The film unfolds the difficult conversations between the filmmaker Huang Hui-chen and her butch lesbian mother, Ah-Nu. Ah-Nu is married off to an abusive husband against her will at a young age. She runs off with her two little girls and launches her own funeral performance service. One of the daughters is now the filmmaker, Huang. Although they survive their abusive husband/father, the affective gap between mother and daughter is unfathomable. Huang has been puzzled by her mother's contrasting behaviors at home and with friends. Ah-Nu acts like a reluctant mother, gloomy in front of her daughters at home, but sparkles in front of her own group of friends. Huang decides to film her mother and discovers the key to her mother's coldness and detachment towards them.
Through interviews with family members, Ah-Nu's ex-girlfriends, and episodic conversations between mother and daughter, the decade-long journey of filming paints an emotional portrait of queer kinship in which the story of an aged lesbian mother reveals the cruelty of social antagonism toward LGBT people and their feeling of being homeless in their own homes.
The powerful long takes trace back to the sad history of isolation and violence, while the sometimes comic responses from the interviewees lighten up the general mood of the film. Beautifully composed by Lim Giong, long-time collaborator of Hou Hsiao-Hsien and Jia Zhangke. Lim and DJ Point give a warm and exquisite touch to the film.
Huang Hui-chen (Hui-zhen) is an activist, documentary filmmaker and fulltime mother. She has been advocating for migrant workers' rights, the aboriginal movement, and land justice. For Huang, filmmaking is a tool for social change, a way to give voice to silenced minority groups. Her previous works include Hospital Wing 8 East (2006), Uchan is Going Home (2009) , and The Priestess Walks Alone (2015) .
There will be two more screenings at Berlinanle International Film Festival this February.
16.02 20:00 CineStar 7
17.02 14:30 CineStar 7
For more information about Small Talk, please visit the official website:
Small Talk