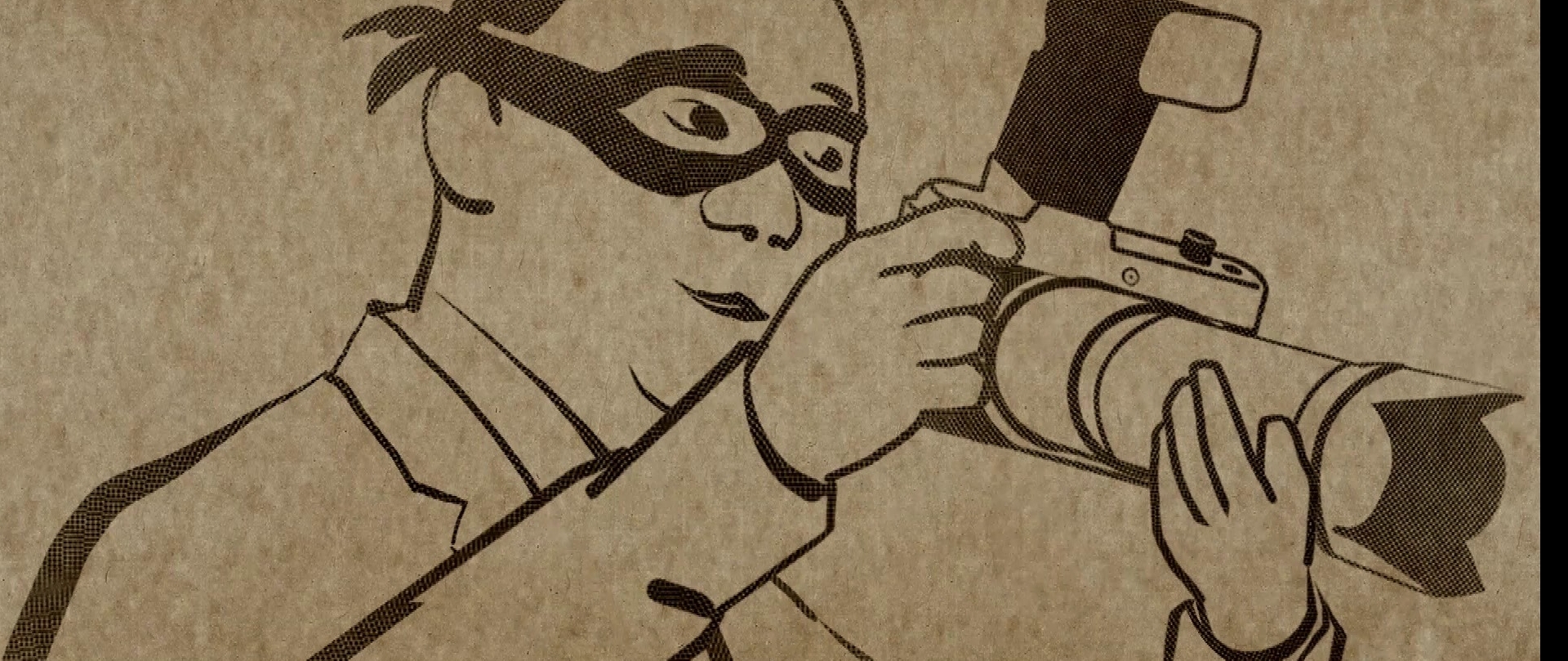 Over the past few years, Director Kevin H.J. LEE has earned a lot of respect for his series of work in Unveil the Truth. He is recognized for his thorough research, perseverance, and his bravery of revealing how Taiwanese bureaucrats shield one another to the public. His new film in 2016 TIDF's Taiwanese Competition this year, The Taste of Apple, took him three years to make. Through long-term on-field observations at Next Media's office, as well as interviewing Next Media's founder Mr. Jimmy LAI Chee-ying, this film covers the ups and downs of Taiwan's media industry over the past decade after the Next Media, a Hong Kong media corp. entered Taiwan, including the trend of paparazzi culture which many celebrities think it was despise, and the event "Anti-Media Monopoly Movement" that occurred in 2012.
The audience can easily feel the authenticity in director LEE's documentaries. His shooting style is deeply influenced by his past experience as a video journalist. During the course of his interview, we're able to fully understand his passion and sense of mission towards documentary films. The answers he provided us with The Taste of Apple also allow the audience to learn more about the transformation in Taiwan's media industry and society.
Q: What was on your mind originally when you planned to make a film based on the Next Media? Did you change your direction during the shooting process?
My original idea was simple. Back then in 2011, Apply Daily, under the banner of the Next Media, had been in Taiwan for a decade already, and it was the 11th year for Next Magazine. I realized how much of an impact "Apple" (nickname of the Next Media) has on Taiwanese readers' reading habit, and how it changed the traditional media ecology in Taiwan. Since there have been so many influences over the past decade, I thought I'd make a documentary about it.
At first I proposed my idea to the "Viewpoint" at Public Television Service (PTS). I wanted to make a film about the influence of "Apple" and the paparazzi culture on Taiwan's media industry. Actually it was important to get permission from Next Media's Jimmy LAI in order to capture how they operate the company from the inside. Otherwise I would only be able to shoot from the outside. However, when I talked to PTS at the first time, I hadn't gotten Jimmy LAI's approval yet.
I began shooting in the end of 2011. And in 2012, "Apple" and "Rice Cake" (Want Want China Times Media Group) started to get into a dispute. From a documentary filmmaker's point of view, it was very interesting in filming the dispute between two media groups and two businessmen (TSAI Eng-meng and Jimmy LAI). One of them is pro-China and the other is anti-communism. In the end, "Rice Cake" actually wants to acquire "Apple." It is great fun if you look at the historical context of this whole thing. And because so much has changed, the original one-hour film is now extended into two hours. The core of the film also became slightly different because I wanted to draw a bigger picture of the media environment between Taiwan, Hong Kong, China, and the people behind the curtain.
I dedicated the film to GAO Yu (a Chinese reporter) because I think The Taste of Apple shows a ridiculous status. China is a country without democracy freedom, but they have GAO Yu, a reporter who's willing to go to jail numerous times just to tell the truth. On the other hand, Taiwan is a free and democratic country, but reporters only do news that sell and with ad placements. And then "Apple" comes along that doesn't do ad placement news, but it is blamed because the news they produce is sensationalized. However, when "Apple" is close to being sold to a pro-China businessman, you start to hear voices saying that we must defend the freedom of the press for "Apple." It's quite ironic.
Q: Do you have any thoughts on where Taiwan's media is headed? Is China's influence on Taiwan's media industry going to grow stronger?
If it weren't for the rise of the Internet, the influence China has on Taiwan's media industry would only grow stronger. Political power always wants to manipulate the media. When in war, media is the first thing that would get destroyed because it's such an important mass medium. During the military government era, to manipulate media is to gain the control of speech. Although China currently cannot control Taiwan's media legally, they can do so with their market power. When you watch The Taste of Apple, you can also see the phenomenon of ad placements in the news.
The market in China is huge. But if you want to do business in China, you might be forced to change your perspective in your news report. China will also tempt you with a lot of benefits. There's been a lot of discussion about "whether Taiwan's media should open up to China's advertisements." In fact, many media are looking forward to it because there's a lot of dough there.
When I was a journalist, I've also experienced several times of transformations in media industry. In the early days, there were only three broadcast TV stations. Advertisers would have to please and bribe to get their ads on TV. Then those ads were taken away by cable television, which caused a huge revenue decline to the three broadcast TV stations. And now we've entered a different stage. With the rise of the Internet, advertisers no longer only put their ads in the traditional electronic media.
In 1998, the largest advertiser in Taiwan was a weight loss company. There was an issue that their service and goods were not refundable. A couple of customers who wanted to make a complaint, along with some journalists from different TV news stations including me, came to the front door of that weight loss company. Someone came out and asked us which TV stations we belong to. After he's done asking, he went back in. 20 minutes later, we all received a phone call from the TV station saying that they're dropping the story. The TV stations' profit would definitely be affected if they lose such a big advertiser. Therefore, it's inherent to gain media control through market power, and China is using this very same method. This hasn't been the case with online media yet, but the same thing would happen when it has developed to a certain scale.
The Internet offers an opportunity to reform the traditional media. However, if China also gains control over the Internet platform, the situation would be worse because we wouldn't be able to monitor the Internet. Hence I think Taiwan must regulate the commercial activities in this area. The Internet has allowed us to see the hope, but it has also shown us some concerns.
Q: Were there any challenges or obstacles you had to face during the process of making this film? How did you overcome them?
The competitive relationship between Apple Daily News, China Times, Liberty Times and United Daily News has been always there, especially after the sales and purchase transaction between "Apple" and China Times. I was really interested in interviewing China Times about how they produced their news about the transaction, as well as the confrontation with "Apple," but I got rejected. I've asked the PR personnel at China Times some basic, neutral questions, such as if there is any impact on them since "Apple" came into Taiwan, but they were reluctant to be interviewed and were being very conservative. United Daily News also turned down my invitation, while Liberty Times was the only one accepted my interview besides "Apple". The Taste of Apple is missing these couple of puzzle pieces, which makes me feel somewhat regretful.
Another challenge was the variables during the shooting. In 2013, Jimmy LAI was once reluctant to be interviewed. How could I miss a crucial character like him? So I wrote a long, rich in both content and style letter to him. After my letter had touched him, he accepted the interviews again. That was quite a thrilling experience.
There's something else that I need to be aware of when filming in the future. Since Jimmy LAI speaks with a Cantonese accent, I didn't quite understand a very important message, which stopped me from further asking. I asked him, "When you were pursuing KING Pu-tsung, who was deemed the most important advisor of President MA, were you hoping to get a license from him for NEXT TV?" He said, "No. If that had been the case, I could have given him anything he wanted." I didn't understand his response at that moment. If I had then, I would have definitely asked him, "What was it that he wanted?"
Q: What kind of subject matter would you be following next? What's your plan for the next project?
I currently have three projects. One of them is Unveil the Truth 3. Another one is something that I proposed to the PTS called The Road towards Authority. It talks about the Legislative Yuan and the Congress, which I'll begin shooting in the two years. And there's something else that I've been following for a long time, which focuses on drug abuse. These three are what I'm currently working on.
Q: What's the most fulfilling moment for you when making a documentary film? What sustains you to keep making them?
I get to explore people's lives, there's a ton of joy in that! It's imperative to make documentary films. More importantly, it makes me happy. Making documentaries is like putting puzzle pieces together. I get to put them back together and fill up the historical gaps. I think it's a vitally important thing. If I have the ability to do it, it makes me happy during the process and I get to contribute to the society, and why not? Happiness is the key.
For more information about The Taste of Apple, please click here.
(Translated by Jim-bo LEE)