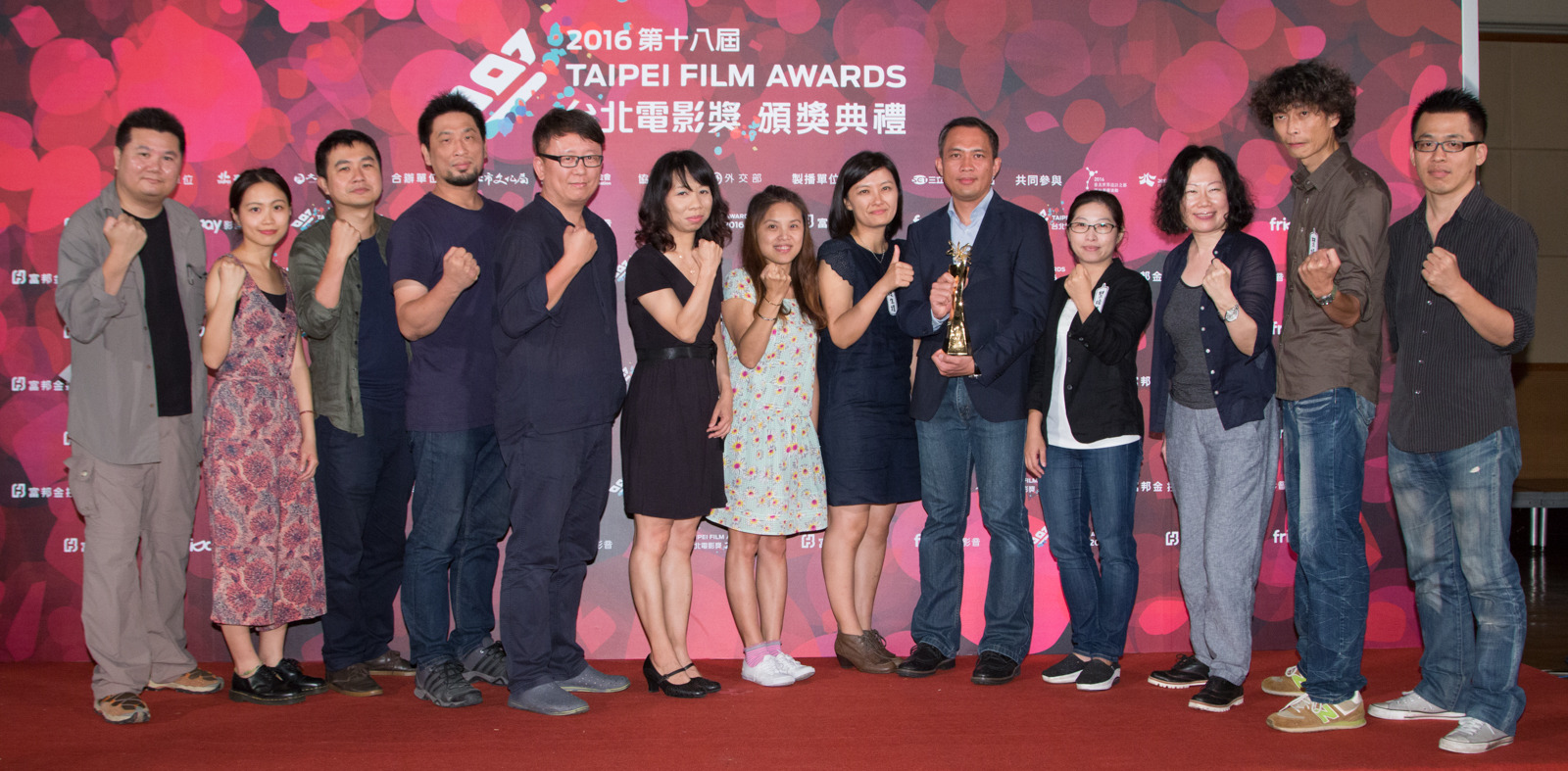 The 18th Taipei Film Award announced its winners on 16th July, 2016.
Here's the Award-Winning List of Taiwanese documentaries (relevant extract from Taipei Film Festival's website):
Best Documentary - HEBEI TAIPEI
Winners Grounds:
The director documents her own father as he is caught in exceptional times, sacrificed by his country, and stuck on the verge of class and gender distinctions. Despite his suffering amid the turbulence of lost countries, he continues to survive. He presents a distinctive attitude to life that, despite the weight of history, cannot be generalized.
Best Screenplay - HUANG Ya-li Le Moulin
Winners Grounds:
Using an epic time frame, the script captures the uniqueness of the passionate Tainan intellectual YANG Chih-chang, and Le Moulin Poetry Society, evoking the world of Taiwanese literature. Digesting a huge amount of documents and quoting from an immense archive, the script faithfully presents the life of an avant-garde poet with calm and controlled emotion. The script shows not only hard work but precise historical selection.
Award for (Music) - LIM Giong City of Jade
Winners Grounds:
Award for an Outstanding Artistic Contribution (Music) A low-key melody strongly establishes the characters' melancholy and uncertainty in the face of their reality. Given the subject's situation and living space, the music creates a sonic field of proximity, making the audience feel directly present. With its fluidity, it creates a perfect combination of music and image.
Award for (Sound Design) - HUANG Ya-li, Yannick Dauby Le Moulin
Winners Grounds:
Award for an Outstanding Artistic Contribution (Sound Design) A film that uses a mass of sound archive to recreate the state of things. The effort and concentration put into the film's sound design is immense but more than that, the use of music and sound effects faithfully anchors both time and narrative, successfully recreating the world and its aura, that was yet to disappear, with great command of the symbolism of sound.
Press Award - The Taste of Apple
Winners Grounds:
This documentary doesn't just look at Taiwan from a media perspective, it also brings out reflections on its society. Director LEE, who himself comes from a media background, explains clearly the key events of Next Media since the 90s, including their impact on the traditional press, and later to its system. The press jury believe this choice is not just because this a documentary about the press, but that the film has a perspective for everyone and issues that may be difficult are in fact in everyone's life. The audience can deeply feel how close these are in relation to themselves. So in the spirit of the Press Award, as the information provider for society we unanimously agree to give the award to this film.
Outstanding Contribution Award - Taipei Documentary Filmmakers' Union
Winners Grounds:
The Taipei Documentary Filmmakers' Union is actively involved in researching and publishing works on Taiwanese documentary; they have conducted oral history projects on such a large scale that a written record of more than one million Chinese characters is compiled. Moreover, it quickly and sensitively responds to all social movements in Taiwan. For instance, as soon as the students occupied the parliament in March 2014, an action later known as "Sunflower Movement", the Union gathered dozens of its members and launched a crowd-funding website to raise production fund. In six months, the documentary, Sunflower Occupation, was completed, and it is a visual record of an important student and civil rights moment in the Taiwanese history.
For the complete winning-list of Taipei Film Award, please visit Tapei Film Festival's website.