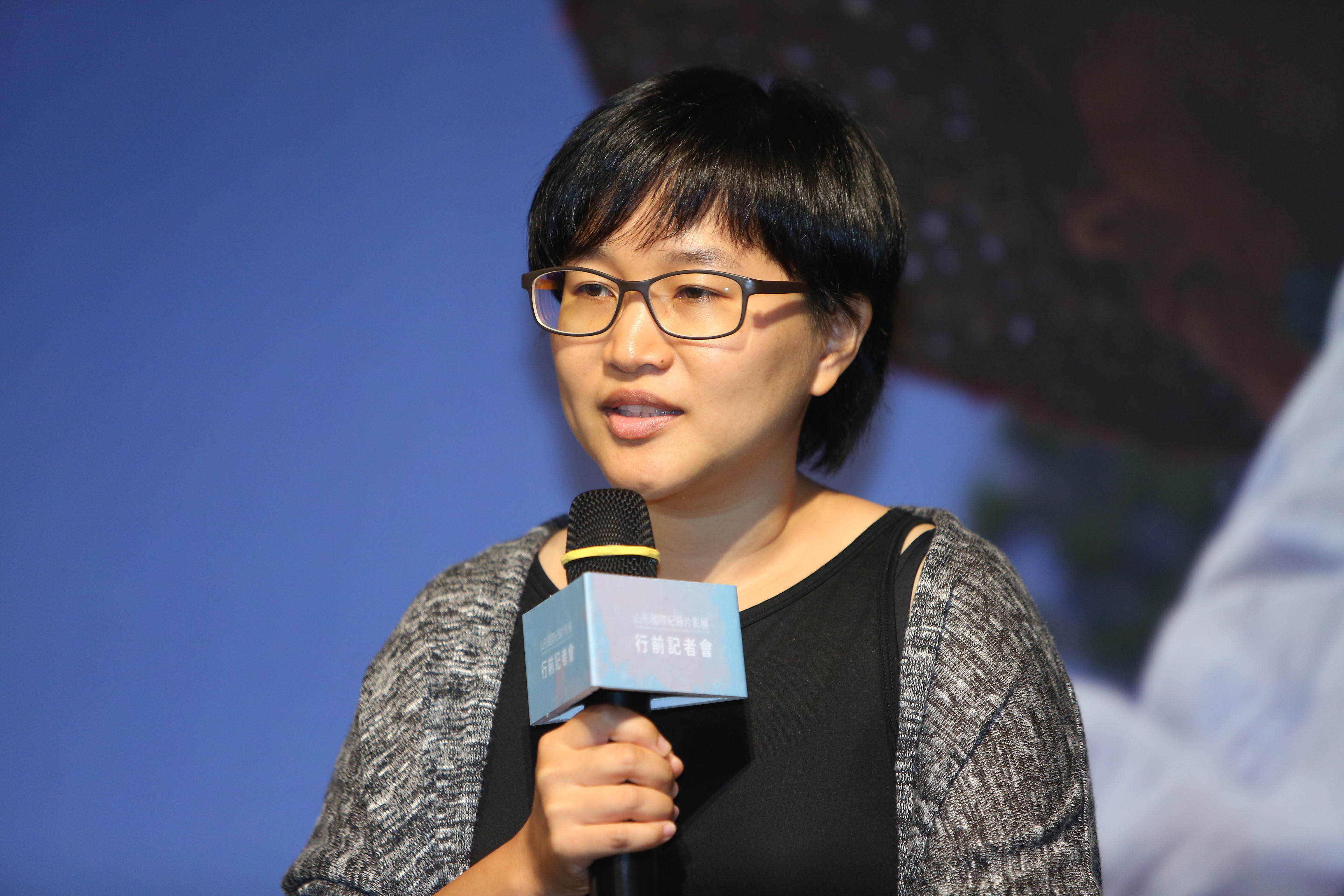 Taiwan Film Institute held a press conference at Realguts Café in Taipei on September 30th, joined by HSU Yi-jun, the Head of the Department of Audiovisual and Music Industry Development, Ministry of Culture, and Wood LIN, the program director of Taiwan International Film Festival (TIDF), to wish nominated filmmakers a great success at 2015 Yamagata International Documentary Film Festival (YIDFF) which is held from October 8th to 15th.
YIDFF is one of the most important documentary film festivals in Asia and renowned for its independent and creative spirit. This year, three Taiwanese documentary films were selected for the YIDFF program, a spectacular record since 1999. Competing with 1,196 films from 60 countries, Hebei Taipei was nominated for International Competition, Millets Back Home for New Asian Currents, and Sunflower Occupation was selected in the New Asian Currents as Special Invitation Film.
LI Nien-hsiu, the director of Hebei Taipei spent fifteen years to document the story of her father, who retreated to Taiwan after the 1949 Civil War and never returned home. In Millets Back Home, the director Sayun Simung discussed the dying culture of aboriginal people and their identity. She also hoped that through the influence of international film festivals, more people will get to watch her film. HO Chao-ti, the producer of Sunflower Occupation which documented about Sunflower Movement, hoped that the documentary film could play a role in interpreting culture and show international audiences experiences in Taiwan and the universal value of democracy. Another producer TSAI Tsung-lung believed that this film is not initially made for film festivals, but for the Movement itself. He also paralleled both Taiwan and Hong Kong in facing China. As the film inducted numerous discussion during screenings in Hong Kong, he also looked forward to receiving wide attention in Japan. These outstanding productions will soon arrive in Yamagata and interact with Japanese audiences, showing the vigor and diversity of Taiwanese documentary films.
In addition to the selected films, Ministry of Culture of Taiwan collaborates with Yamagata University Institute of Visual Culture to host a three-days special program "Documentary Speaks—Taiwan Today in Light and Shadow," featuring eleven Taiwan documentary films and a academy conference on the last day. Film directors including YANG Li-zhou (director of The Moment), Mayau Bihow (director ofAs Life, As Pangcah ), and Zero CHOU with Hoho LIU, (directors of Corner's) are invited to screen their film and have a speech session after screening. At the press conference on 30th Sep., Prof. CHEN Ru-shou, Hoho LIU and Mayau Bihow also attended and shared about their views on the conference regarding the past and future of Taiwanese documentary films. Mayau Bihow, who is going to compete in the next legislative election joked that, even though the conference would not impact election campaigns, culture stands more influential than politics, and he was honored to attend the event in Yamagata.
Taiwan Film Institute (TFI) is commissioned by the Ministry of Culture to launch the project "Taiwan Docs." Through efforts of reaching the professionals around the world, the project strives as much as possible to make high visibility for Taiwan documentaries internationally. On October 13th, Taiwan Docs, a subsidiary of Taiwan Film Institute, and YIDFF will co-host "Taiwan Night," gathering forty Taiwanese filmmakers and more than one hundred documentary filmmakers from various countries to enjoy about fifty freshly made Taiwanese documentary films.
Taiwan Film Institute actively recommends Taiwanese documentary films for international film festivals, which received very positive responses. For example, Mountain Spirits directed by Singing CHEN and CHIANG Kuo-liang was nominated for the feature-length documentary competition at Seattle International Film Festival. Hebei Taipei directed by LI Nien-hsiu was nominated for Documentary Feature at Hawaii International Film Festival. River of Arts directed Charlene SHIH and My Leftover Ladies directed by CHOU Tung-yen were selected for competition at Les Ecrans de Chine in France, whereas Sunflower Occupation launched by Taipei Documentary Filmmakers' Union and Flowers of Taipei - Taiwan New Cinema directed by HSIEH Chin-lin were nominated for the Panorama. Taiwan Film Institute will continue to engage Taiwanese documentary films with wider international collaborations through different platforms.