Portrait
Family
Investigative
Author's Point of View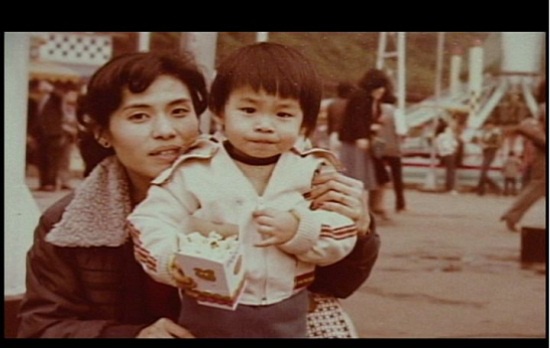 Synopsis
Image Copyright © LI Chia-hua. All Rights Reserved.
At the age of eight, the now 25-year-old director caused an incident, which has remained traumatic as he became older. Although it seemed just a trivial matter, something one might expect from children, he obstinately questions his family, friends and teachers about what happened at that time. Worrying over the thoughts of dishonor he saw in his family's eyes then, he has fostered a self-hatred over the years. As if reconstructing the past with his camera, he attempts to free himself of this self-hatred, shedding tears for himself at times and opening his own wounds, then healing them. What he has discovered through filmmaking was his once sealed "self." The question now is, where to go from here?
Text Source: YIDFF
http://www.yidff.jp/2005/cat035/05c059-e.html
http://tavis.tw/files/883-1000-16429.php
Director Statement
Photo Copyright © LI Chia-hua. All Rights Reserved.
I have never wanted to grow up, but a filmmaking project in graduate school finally forced me to push open the door to the memory of my eight-year-old self. After twelve months of soul searching, I completed a film and had the fortunate opportunity to show it at several film festivals. I began meeting people anew, and began to learn more about myself. However, thinking about it now, I am not sure if this change was for the better or worse.
A light will be on. A movie will end. A theater will be empty. The story in our real life has to continue entirely.
Well, that's life, I suppose.
Text Source: YIDFF
http://www.yidff.jp/2005/cat035/05c059-e.html
Festivals & Awards
2005 Yamagata International Documentary Film Festival - Special Mention for New Asian Currents Awards
2005 Yamagata International Documentary Film Festival