Society
Human Interest
Investigative
Author's Point of View
Ethnology
Folk
Religion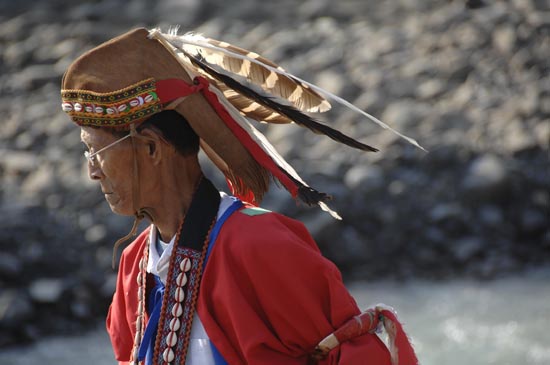 Synopsis
For centuries, the people of Kanakanavu have kept watch of the crystal-clear Dakanuwa Creek which cleansed the sorrowed souls when they've lost their loved ones. But with the strike of Typhoon Morakot, things have changed. Waves of landslides flooded the Kanakanavu Tribe, demolishing roads and fields which forced them to evacuate in much haste. In January 2010, they returned to the Dakanuwa Tribe, their far and secluded home surrounded by running water, where hand in hand they rebuilt this homeland. The Kanakanavu have only one wish - to be simply acknowledged as who they are. They hope to get their identity. With a size of merely 400 people, the Kanakanavu have always been sorted into the Tsou ethnic group. Even so, the elders still believe in returning to their own traditions — their own language, rituals and lifestyle.
Copyright © Wonderful Time Films Production. All Rights Reserved.
http://www.youtube.com/watch?v=iLBhvtDbWcU
Director Statement
In September 2009, I met Cuma Muu, the oldest of the entire Kanakanavu, His story has inspired me to film him and his people. One year passed, as we cross the finishing line for the shooting. Yet still, the village of Dakanuwa remains the most secluded island. I couldn't help but wonder, if the Kanakanavu folks will see the day where they can walk on a bridge that doesn't collapse.
Festivals & Awards
2019 Yamagata International Documentary Film Festival
2010 South Taiwan Film Festival
2010 Taipei Golden Horse Film Festival