Society
Human Interest
Generation
Youth
Senior
Art
Culture
Music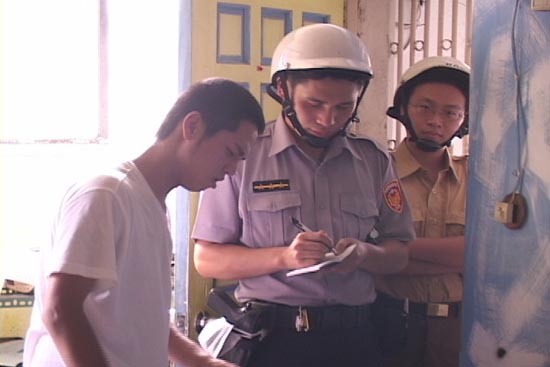 Synopsis
Copyright © Wonderful Time Films Production. All Rights Reserved.
What is it about the Ho-Hai Yan Rock Festival that attracts so many bands? Called The Ocean Music Festival in Chinese, this annual rock and roll contest was first organized by Taipei county in 2000. What is it about the festival that keeps the bands coming back year after year? What is that attracts hundreds of thousands of fans to pour into The Ocean to hear the music, eagerly awaiting next year's festival as soon as this year's is over? During the three-day festival, the Indie Music Awards was the most interesting activity that attracted most attention.
"Mango Runs" has members whose average performance is outstanding, especially the female vocalist. "Hotpink", composed by some teenage girls, had a hard time looking for the right drummer. "Totem", made up of aborigines, quitted their jobs to devote themselves to the contest and tried to win the NT.200000 prize. "Stone", with three vocalists, was very playful and always had some fun element in their music. "Sunshine Boy" had to deal with police officers each time they practiced. They all came to participate in this music contest. All the bands striving to succeed at this summer event comes with its own attitude, its own story. But what they have in common is a striving for the chance to get up on their stage and dazzle hundreds of thousands of onlookers, just like The Ocean does every year.
source: Taiwan International Documentary Festival
http://www.youtube.com/watch?v=odlAT_lbm_c
Festivals & Awards
2004 Taiwna International Documentary Festival
2004 Busan International Film Festival (BIFF) - Wide Angle program
2004 Taipei Film Festival - Jury's Special Mention, Audience's Choice Award
2004 Taipei Film Festival
2005 Genève Black Movie Festival
2005 Genève Black Movie Festival