Medicine
Society
Human Interest
Albino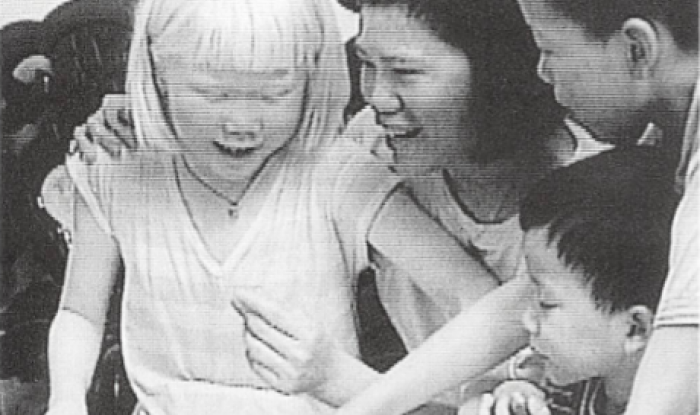 Synopsis
It is said that the Indian trive San Blas albinos "moon children", who are discriminated in their society. Those "moon children" are allowed to work only at night and marriage is prohibited. In Taiwan, albinos probably fare no better.
One day, the 16 year-old WU Kuo-huang was taken as a "ghost" when he returned to the dormitory after work. His factory forced him to leave with all kinds of excuses. Then he was excluded from employment everywhere. Yet WU was never discouraged. His hard work earned him a massage license, which enabled him to set up his professional massage service. WU also won Miss HSIAO's love and got married. Among WU's albino friends, some of them are faced with discrimination at workplace, some study hard to enter college; and the others, still young, are despised by their peers. Moon children and their family bear hardship and pain that is unknown to other.
Director Statement
In FULL SHOT Communication Foundation, we always believe that "Art should return to people's daily life." It is a great comfort to me that Moon Children has affected albinos as well as others after its completion in 1991. Even now, people keep telling us how they have changed after seeing the film. And I always remember a letter, in which a mother said "I cried for an hour after seeing Moon Children. I have an albino son. Now I have the courage to take him outside the house."
With the mother's words on our mind, we keep presenting the film to people all over Taiwan, hoping that people has not only expanded the scope of our works but also encouraged us to keep making films. Sure enough, "Art should return to people's daily life." This is also my own commitment to life.
Festivals & Awards
1999 Taiwan Internatonal Documentary Festival
1993 Banff World Media Festival
1991 Yamagata International Documentary Film Festival