History
social justice
prison
Immigration
migration
human
smuggling
Fuzhou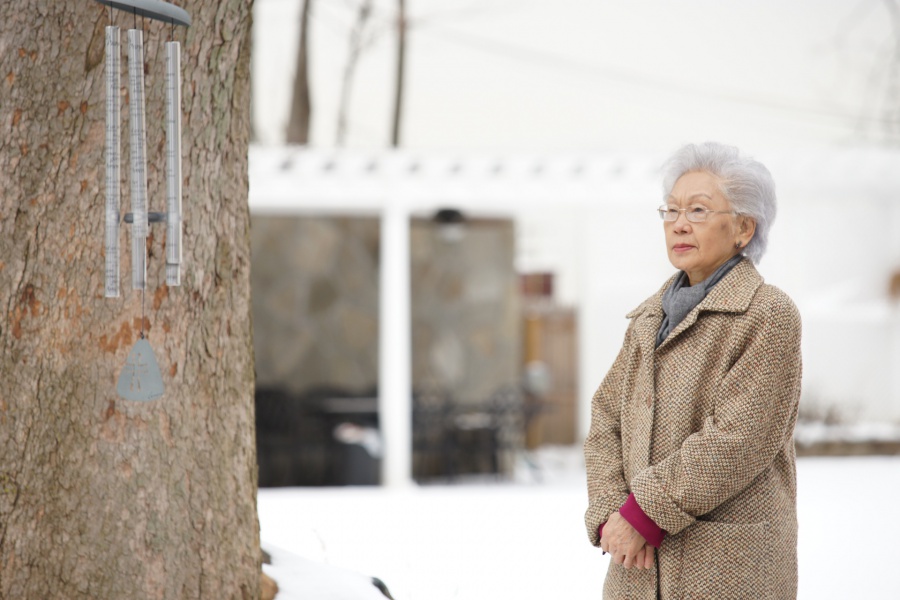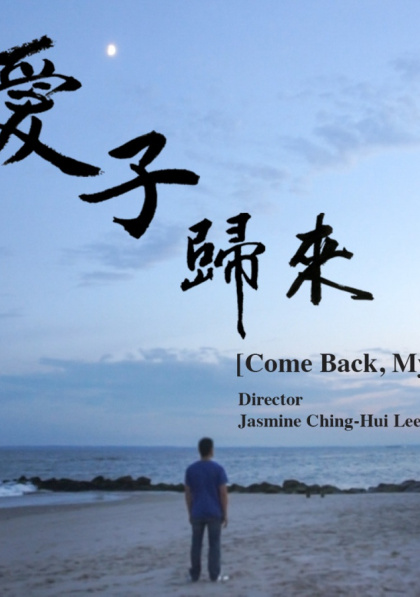 Synopsis
Grandma yang, from Taipei, Taiwan, experienced the tragedy of losing her two sons. Holding the tremendous pain, she gave all her love to the Chinese prisoners in the United States.
Mrs. Zheng, moved from Fujian, China to the U.S. 15 years ago. At the age of 70, she is still relentlessly doing labor works. All the pains and efforts are for one goal—file appeals for her prisoned son.
Barbara, a white woman from New York, suffered from motor neuron disease and the loss of her beloved husband. Through teaching piano in prison, she healed the soul of prisoners and herself.
Beyond the national boundary and bar cells…
A transcending love…
Is affecting all of us from the metropolitan city of New York.
Director Statement
In 2013, I was invited to film festivals in New York and participated in the film screenings for my film MONEY AND HONEY. The screenings received wonderful reviews and media attention, which led to Grandma Yang's invitation for an interview on her radio show. I was moved by Grandma Yang and the volunteers' efforts in helping the Chinese prisoners for more than twenty years. I also learned about the stories of Zheng Hai-Guang, Mr.s Zheng, and Li Ming. Zheng Hai-Guang Mr.s Zheng Li Ming Grandma Yang Zheng Hai-Guang arrived to the United States in the 90s, at the peak of Chinese immigration to the United States. One of the most notorious incidents was when Golden Venture, the Chinese freighter controlled by smugglers, ran aground in the Rockaway Peninsula in Queens, New York. Amongst the 286 Chinese undocumented migrants that survived the horrific journey from Thailand, Kenya, and finally to the United States, 10 people were missing or drowned attempting to escape from the stranded ship. The refugees were thrown into detention centers and mostly remained immigration prisoners for as long as three years. Golden Venture America Dream Fujian province is a densely populated area with barren lands. The harsh living condition combined with its geographical advantage to sail outward to the East and South China Sea gave birth to rich immigrant culture and history. Fuzhou is the capital city of Fujian, and its history of migration can be dated back to the late Tang Dynasty (A.D. 900), when the sea port was already open in Fuzhou, and many Fujianese started trade with foreign countries. Zheng He, the famous mariner in the Ming Dynasty, also chose Fuzhou as the city to embark on his "seven voyages." Many people from Fuzhou sailed with Zheng He's ships and migrated to Japan and Southeast Asia. The 1970s marked a new era of immigration for Fujianese. Many Fuzhou Chinese communities were gradually forming in North America, Europe, Japan, Korean, and Central Asia. Most of the migrants from Fuzhou to the United States before the 1990s were undocumented, during which the huge influx of Fuzhou migrants arriving into New York City started to settle in the city and formed the first Fuzhou community in the city. The strong internal and external drives for migration for people in Fuzhou also facilitated the building of an American dream—the belief that the United States is the answer to their economic and social frustration back home. For the Fujianese, leaving home to work in the United States is a coming of age ceremony and a responsible choice to support the family. They have to endure great difficulties going to the United States, often owing large sums of debt to the snakeheads and are forced to join the local gangs or commit crimes to pay the money back. Zheng Hai-Guang, one of the supporting figure in the documentary, is just one victim out of the countless migrant tragedies. As a descendant of a Foujian immigrant, I remember the Chinese characters "Fu-Jian" when I visited my grand-father's grave. However, I was not able to understand the hardship they endured until I met with Zheng Hai-Guang and Mrs. Zheng. My film is dedicated to the numerous migrant workers that had to made difficult choices in order to live better lives. I wish to show the condition of Chinese illegal migrants under the economic, political, and cultural transitions in our times—how they struggle and yet still able to feel compassionate to one another. In a time of global human and labor flows, I wish this film can offer people the cultural background and the desperate situation of illegal migrants
Festivals & Awards
2018 New Taipei City Documentary Film Award
2016 Doc Documentary Workshop